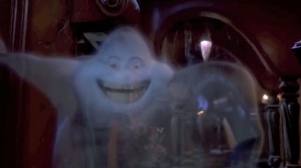 Fatso
Fatso (''also known as "McDougal in the Iranian Dub)'' is an obese ghost, who is the youngest of the brothers. His death has lead to many arguments and much controversy, with one thread having to be locked after 5,632 pages of heated debate.
His other roles include Pacha in ''Emperor's New Groove'' and Sully in ''Monster's Inc. ''He has been sighted several times at a variety of Whataburger locations eating all of the freaking food at the darn place with the average order totaling over $75.34.
Ad blocker interference detected!
Wikia is a free-to-use site that makes money from advertising. We have a modified experience for viewers using ad blockers

Wikia is not accessible if you've made further modifications. Remove the custom ad blocker rule(s) and the page will load as expected.