Miranda Von Trapp is Peter Von Trapp's mother and she is a FBI agent, she's friends with Gerti, Gabby and Fanny in Wendy (film).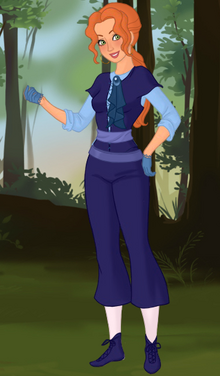 She is a single mother just like Dr. James Harvey is single father.
Her father was always grumpy because he didn't want his daughter to be single.
She like to protect her son from danger.
Ad blocker interference detected!
Wikia is a free-to-use site that makes money from advertising. We have a modified experience for viewers using ad blockers

Wikia is not accessible if you've made further modifications. Remove the custom ad blocker rule(s) and the page will load as expected.